If your car, van, or light truck has been recently damaged by hail, you owe it to yourself to stop by our Plano Texas Hail Paintless Dent Repair.

We offer friendly, fast service, and are ready now to fix those annoying, ugly little dents that are bringing your vehicle's resale value down!

Here are a few of the many reasons to use our state-of-the-art service over traditional body shop methods to bring your vehicle back to pre-hail storm condition
The first is quality. With modern paintless dent removal processes, each and every dent on your car will be gone without causing any collateral damage to one of the largest investments you will ever make-your vehicle. While traditional methods involve invasive removal and installation procedures, sanding repaired panels down to the bare metal, the use of fiberglass fillers, Bondo, and other non-metal alternatives, paintless dent repair simply moves the metal of your car back to its original shape, which it wants to go back to anyway!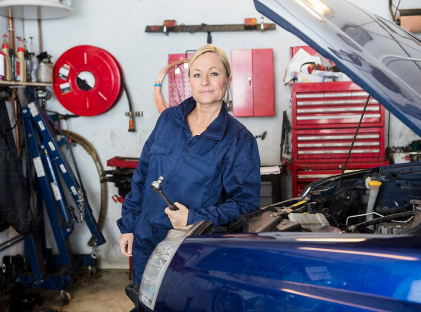 We are here to help you preserve your investment by offering quality, repairs that leave that factory finish undisturbed, and we can get your car, truck, or van back to that pre-loss condition for a fraction of the cost of traditional repair work.

We honor insurance estimates, with a quick turnaround, or allow customers to pay repairs if you prefer. We can also give you a written estimate of the repair first if you wish so you can make a better-informed decision.

So, give us a call today to set up an appointment and let our skilled technicians make your car look like that storm never happened!
Find out what we can do for you. Get in touch today!